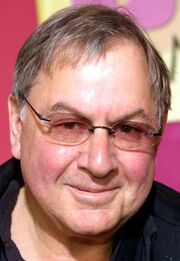 Andre Stojka (born on May 26, 1944) is an American voice actor who provided the voice for Owl in the Winnie the Pooh franchise after the original voice actor, Hal Smith, died in 1994.
Stojka voiced Owl in Pooh's Grand Adventure: The Search for Christopher Robin (1997), The Tigger Movie (2000), The Book of Pooh (2001 TV series) and Piglet's Big Movie (2003). He also voiced the character for Piglet's Big Game Video Game.
After these projects, the Owl character largely disappeared from the franchise until the 2011 Winnie the Pooh film. For unknown reasons, likely due to wanting a more recognizable name, TV show host Craig Ferguson provided the voice of Owl in this film.
External links